Dit evenement is voorbij.
Sisters book club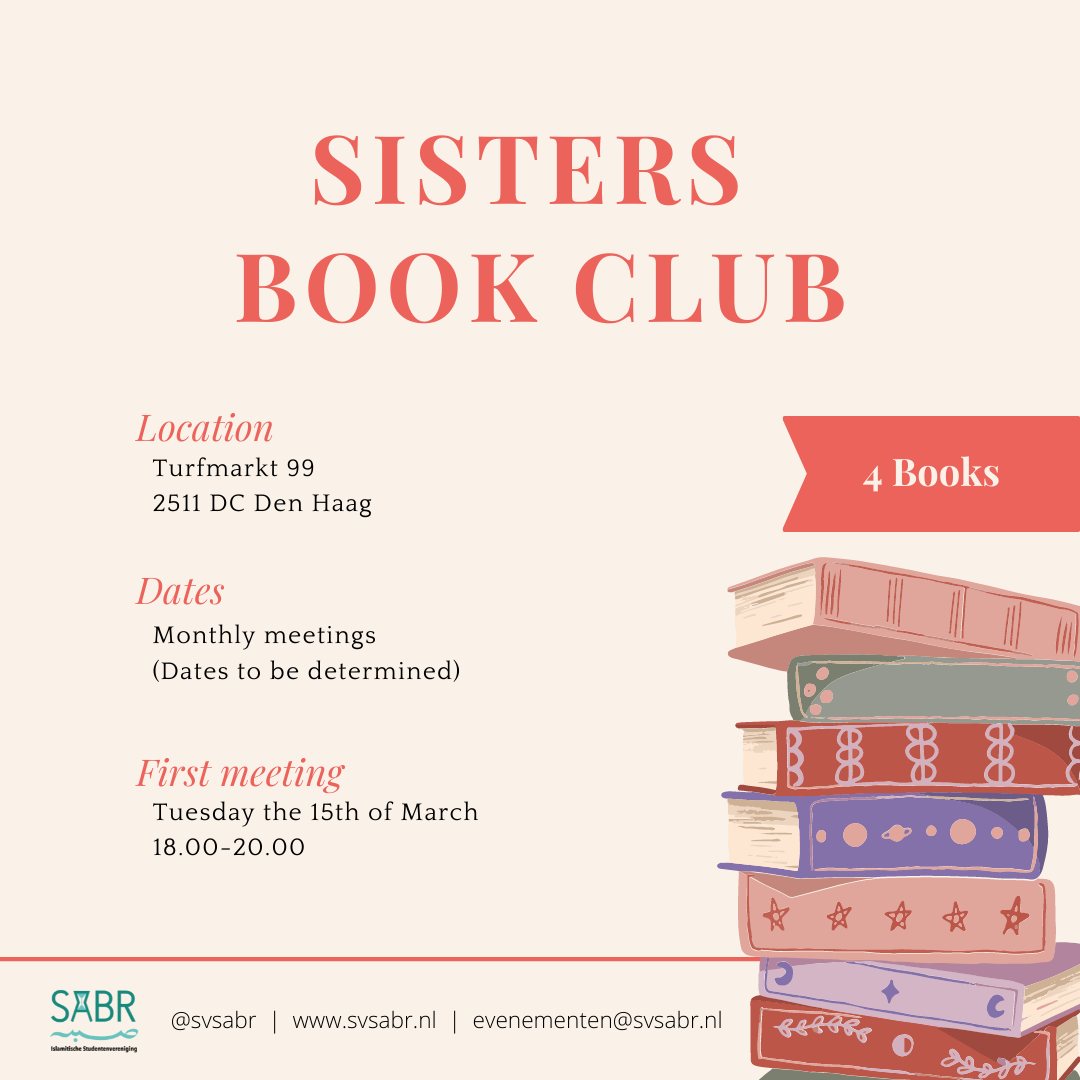 LADIES ONLY!
Are you passionate about reading but can't find the right time and motivation for it in between your studies? Or are you simply looking for company with whom you can share this great passion?
Either way, we have exciting news for you! In several weeks, we will be starting our SABR book club for ladies only in sha Allah! Other than just stimulating our participants to read more, we aim to build a community and start intellectual discussions. We will be reading four books divided over four months and have a monthly discussion about each book where we can share our thoughts and ideas. So if you are (or want to become) passionate about reading and are craving for good company to initiate a meaningful dialogue, do not hesitate to sign up!
The first meeting will take place on the 15th of march at 18.00, in The Hague.