Dit evenement is voorbij.
Ramadan food packages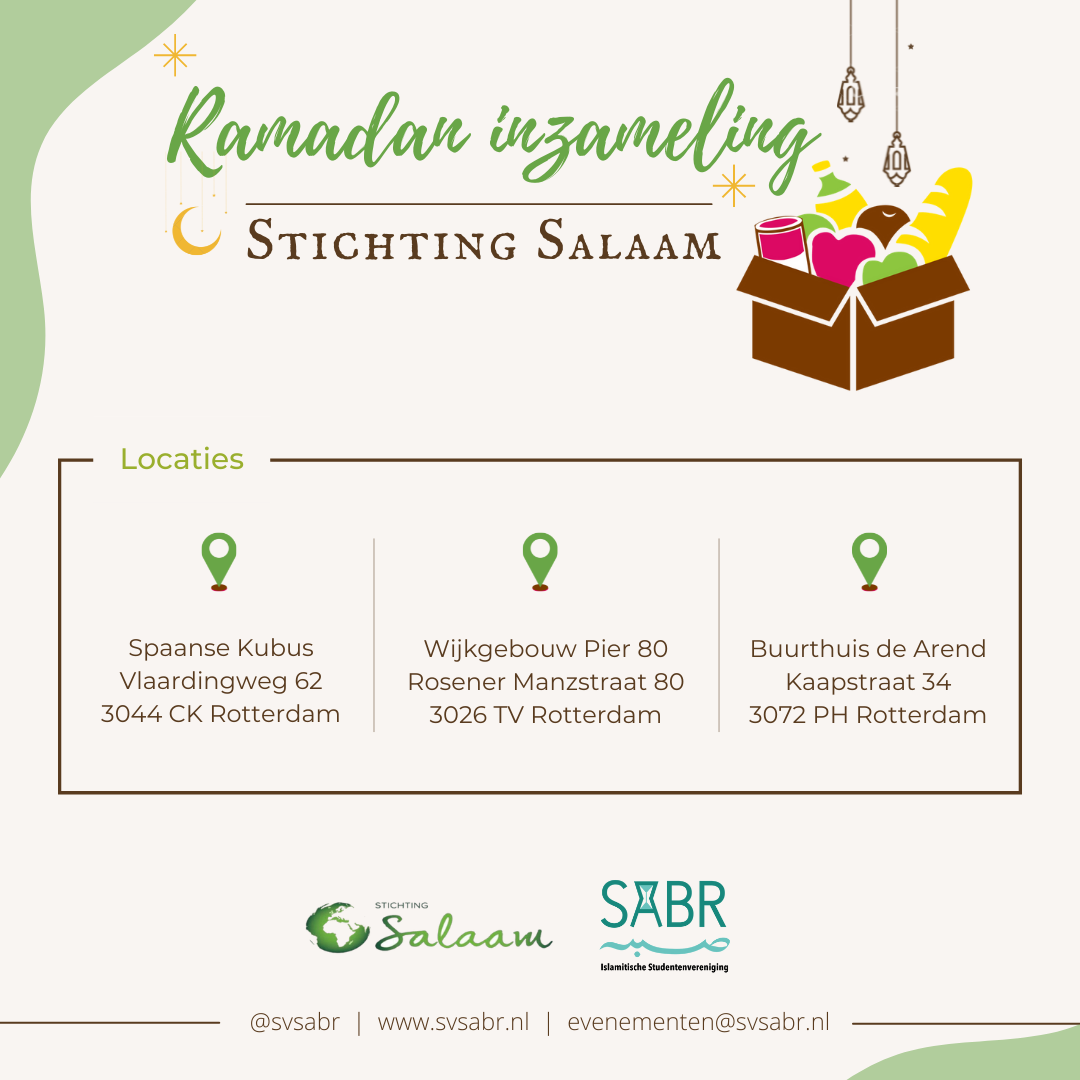 After a great success from last year, SV SABR will prepare and hand out food packages for the coming Ramadan again in sha Allah! We will be doing this in collaboration with foundation Salaam. And you, dear reader, can contribute as well!
Prophet Muhammad s.a.w, said : "Charity does not in any way decrease the wealth and the servant who forgives, Allah adds to his respect; and the one who shows humility, Allah elevates him in the estimation (of the people)." (Muslim)
It is now possible to sign up for a date and volunteer for this project. This way you can help pack or distribute food packages.
The location for the preparation of the food packages will be at Spaanse Kubus.
Handing out the food packages will be at Buurthuis de Arend on Wednesday and Wijkgebouw Pier at Thursday.
We will start at 11:00 and finish at 16:00. You can indicate your preference via the registration form. Please select multiple options.
We only have limited spaces for volunteers. So don't hesitate any longer and sign up quickly!
We hope to see you soon in sha Allah!