STUDYING-19
November 28 @ 15:15

-

16:45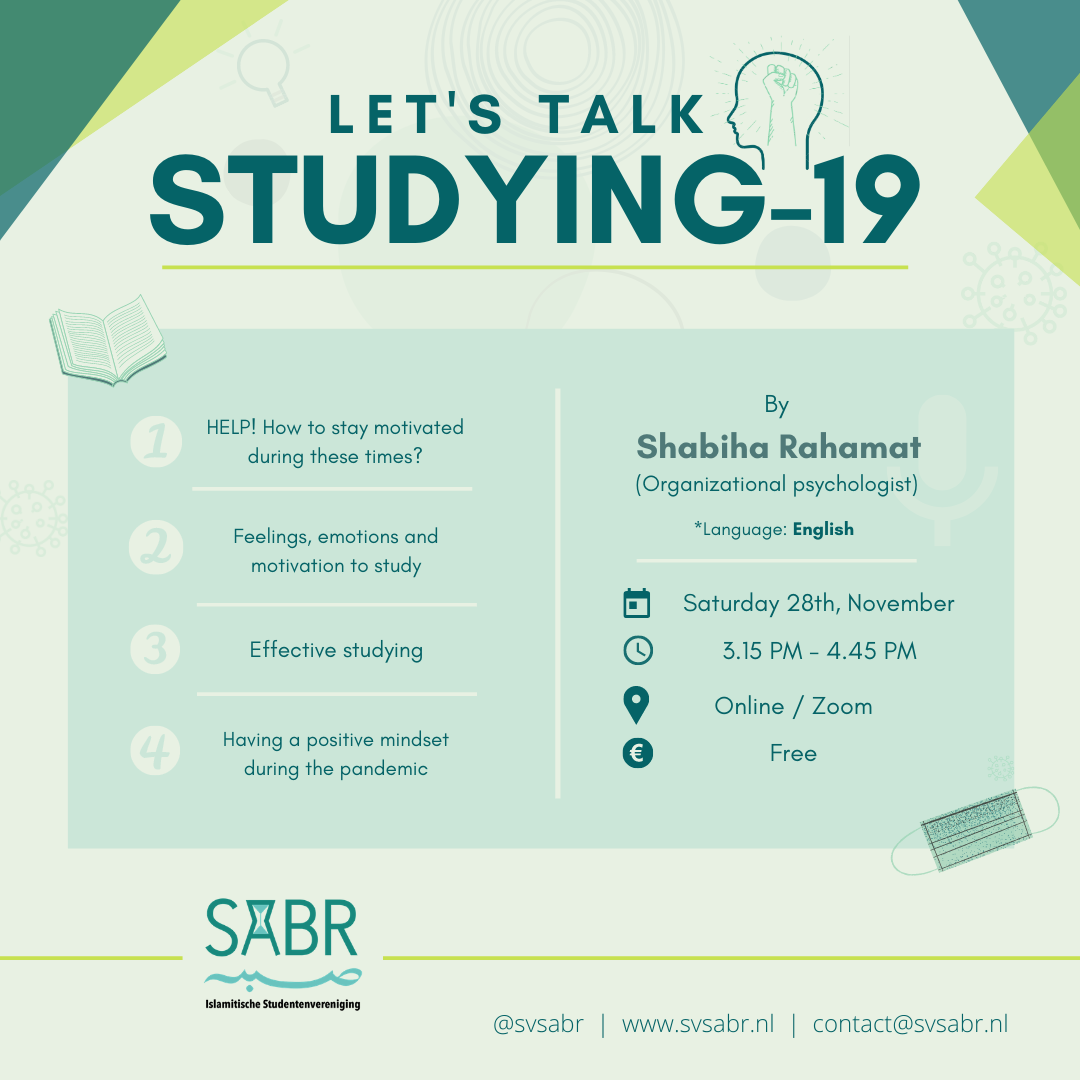 Taking exams at home, who would have thought it would be that way when they started their study? COVID-19 turned our lives upside down. Some people had to miss their friends and family for a long time and most students had to study at home, which can be very challenging. Mental health, just like physical health, is an essential part of people to live a vital life.
Let's talk! Sv SABR is organizing an interactive meeting that allows you to reconnect with other students. The conversation will be led by Shabiha Rahamat (organisational psychologist), who in addition to her job as a consultant, is also committed to breaking the taboo regarding mental health. During the meeting you will get the chance to share your experience with studying during the pandemic. In addition, together we will discuss how to stay motivated and positive minded, how to find a balance between work, school and private life, and how to avoid ending up in a rut.
Let's inspire and motivate each other to get the best out of our student days during this pandemic!